Monthly Clinical Meeting
Venue: Learning Center, ICPH
Date: 17th April, 2018
At the Children's Health Center, ICPH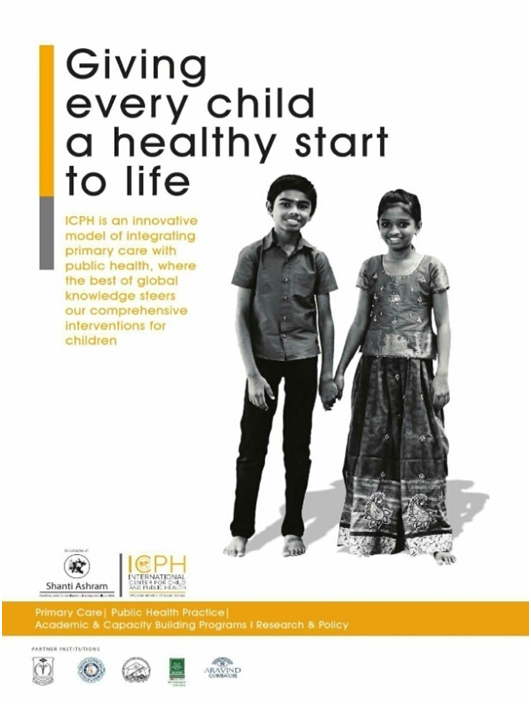 We cordially invite you to the inaugural clinical meeting at ICPH.

Each month a 'leading expert from the field of medicine, pediatrics and public health' will speak to us about different dimensions of General Pediatrics & Medicine. Interesting case studies and updated screening and treatment protocols will also be shared.
Dr.M.Ramaswamy
Honorary Medical Officer, Masonic Medical Centre for Children
Mentor, International Center for Child and Public Health
will speak on
The importance of office practice in general pediatrics
Dr.Rajkumar,
Senior Pediatrician, Children's Health Center, ICPH
Will present the case study of the month.