Community Nutrition Hub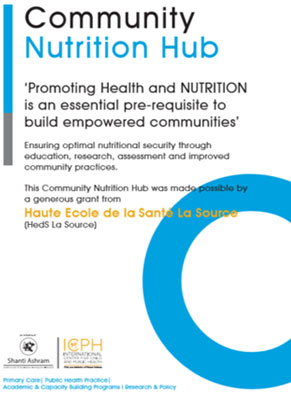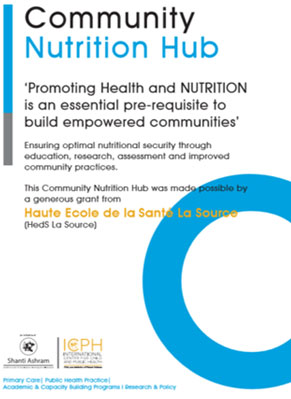 Combating malnutrition needs community participation and involvement. The changing food consumption pattern and sedentary lifestyle across the world is leading to rise in Obesity, Diabetes Mellitus, and Hypertension today. These diseases together combine the non-communicable disease burden in India and across the world. This has challenged the Medical & Public Health fraternity to develop 'behavior modification strategies' and innovative solutions. The need for increasing community awareness about nutrition and healthy lifestyles need to be emphasized.
At the ICPH, we have set up a Community Nutrition Hub with the goal to integrate nutritional assessment, counseling and services to vulnerable communities. In addition to supporting the public health and primary care unit, the team works closely works with Avinashilingam University for Women, a founding partner of ICPH, to carry out training, field research and joint courses.