Digital Technology: opportunities and challenges it has brought our children
during the COVID 19 Pandemic, 30th April 2020 @ Shanti Ashram via zoom
Like globalization and urbanization, 'digitalization' has already changed the world. The rapid proliferation of
information and communication technology (ICT) is an unstoppable force, touching virtually every sphere of modern life, from economies to societies to cultures… and shaping everyday life. Childhood is no exception. From the moment hundreds of millions of children enter the world, they are steeped in a steady stream of digital communication and connection – from the way their medical care is managed and delivered to the online pictures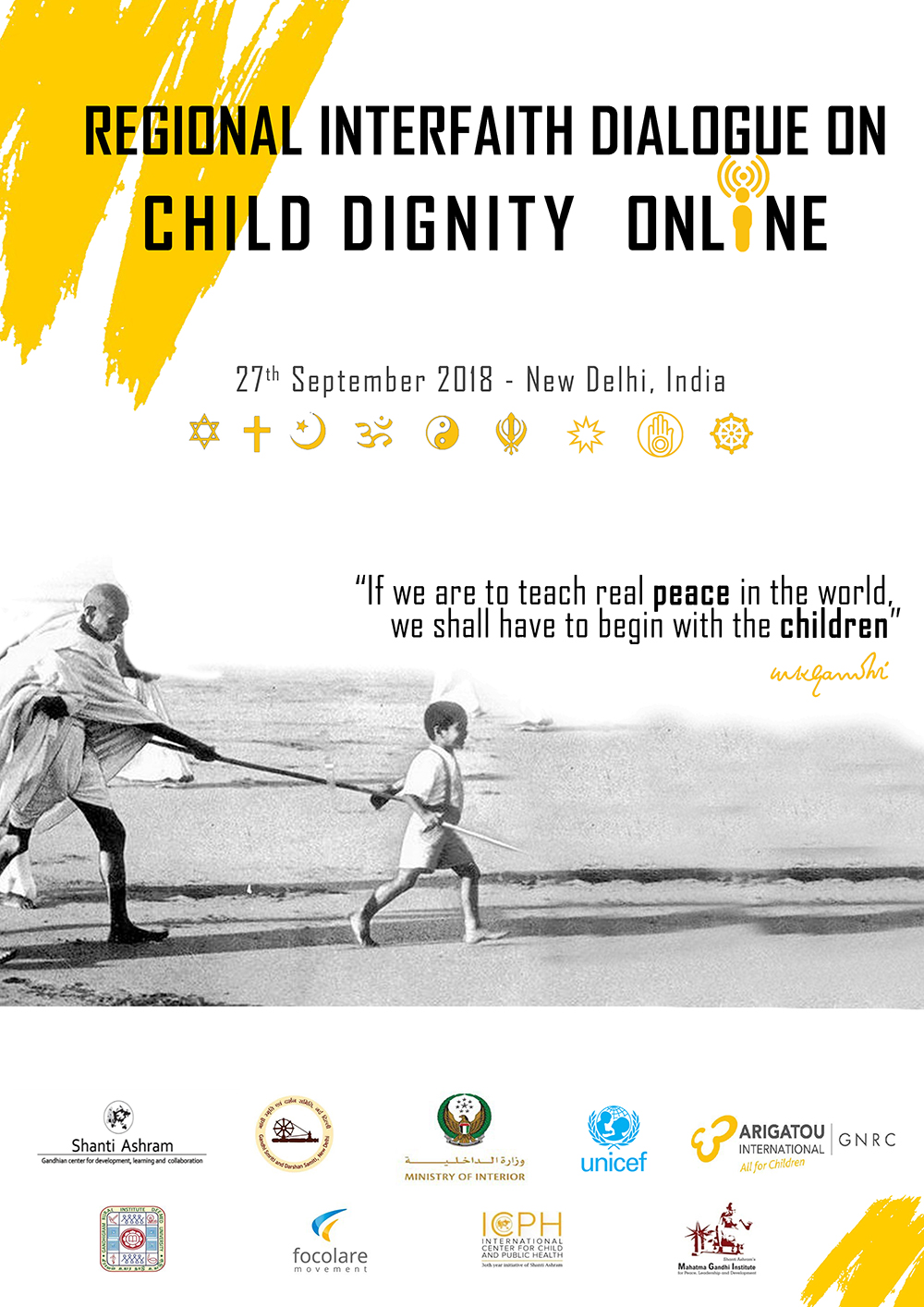 Digital technology has already changed the world – and as more and more children go online around the world, it is increasingly changing childhood. Youth (ages 15–24) are the most connected age group. Worldwide, 71 per cent are online compared with 48 per cent of the total population. Children and adolescents under 18 account for an estimated one in three internet users around the world. A growing body of evidence indicates that children are accessing the internet at increasingly younger ages. In some countries, children under 15 are as likely to use the internet as adults over 25. Smartphones are fuelling a 'bedroom culture', with online access for many children becoming more personal, more private and less supervised.
Digital technology and interactivity also pose significant risks to children's safety, privacy and well-being, magnifying threats and harms that many children already face offline and making already vulnerable children even more vulnerable. Source : UNICEF / Children in a Digital World THE STATE OF THE WORLD'S CHILDREN 2017
What are the positive impact on young people and children?
Why is online violence involving children going up? Is it all good news?
To discuss this and more please do join us on 30th April from 3.30 -4.30p.m via zoom.
Since 2018, Shanti Ashram has been leading thinking and action around this important topic concerning ALL our
CHILDREN. For this session we will have two resource persons:
The digital world and children : their positive & negative impact during COVID 19
Dr.Lakshmi Shanti
Senior Pediatrician & Member of the Indian Academic of Pediatrics
Impact of violence against children online : strategies to end violence at the family and societal level
Dr.Kezevino Aram
President, Shanti Ashram
Moderators : Ms.Deepa Kumaradevan and Shri.G.Vijayaraghavan
Introduction of the speakers : Dr.Subhadra Iyengar
Presenting Shanti Ashram's in house commitment: Dr.S.R.Subramanian & Ms.Monica
Recommended reading materials :
UNICEF / Children in a Digital World THE STATE OF THE WORLD'S CHILDREN 2017.
Interfaith Alliance for Safer Communities I Arigatou International I Shanti Ashram
Archives of the Regional Interfaith Dialogue on Child Dignity online, New Delhi, India