Lives, Livelihoods and the Issue of IPH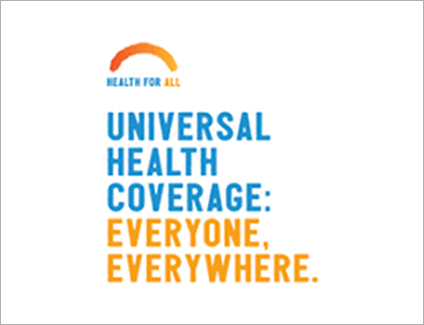 With the World Health Organization focusing on Universal Health Coverage as the theme for World Health Day 2018, it is perhaps the appropriate time to spend a moment reflecting on the Indian scenario. Despite the Government's extensive network of over 25,000 Primary Health Centres spread across the length and breadth of this country, investments in public health remain a worryingly low percentage of our annual budgets (4.7% of GDP in 2014 according to the World Bank ), and a population of over a billion is left seeking out universal health coverage as an aspirational goal.
About 20% of India's babies are born with low birth weight , our immunisation coverage is still worryingly low , and the early detection of mental and physical illness is still a faraway goal. A large part of Indian expenditure in health care today remains in the arena of disease care, rather than prevention. Too much of this is out of pocket. The Indian discourse on healthcare and quality of life is yet to be scripted.
International inspiration: adapt and adopt
The international situation, on the other hand, is not just less dire in pockets but also gives rise to many examples to emulate and aspire towards. The UNICEF strongly supports the progressive realisation of universal health coverage, particularly towards the needs of children. This goal includes but is not restricted to promotive, preventive, curative and rehabilitative interventions that are simultaneously of good quality as well as affordable. The vision of Universal Health Coverage is that every individual in the world should have access to the healthcare services they need to assure themselves of a dignified quality of life, without having to account of financial hardship and difficulties of access.
At a more specific level, a northern California county launched a new insurance programme that saw 75,500 children enter the healthcare system for the first time. Studies and systematic research sought to investigate how this influx affected provider practices, job satisfaction, access to specialists, and overarching views about the program. These examples offer models for India to adapt and adopt.
Closer home: the vision of ICPH
The International Center of Child and Public Health (ICPH ) was born from exactly this aspiration desire, to work at the crossroads between child healthcare and public health, an area that is as important as it is ignored. Deconstructing the problem into manageable units gives rise to a progressive opportunity to study and construct models that allow each child to access primary health care coverage. What happened across a county in California, ICPH is attempting to do across one hundred villages in the Coimbatore area. There is a long path ahead of us, but the first steps are being taken.
Quality must meet access
While most of these interventions seek to ease access and availability of essential healthcare, it is equally important to match these efforts with betterment in service quality and utilization. Poor quality or socially inappropriate health services will either be met with indifference from the people or risks negatively impacting the quality of community life. Such measures may not only fail to address health concerns but may deter future use of public health resources. Thus, it becomes not only important but also imperative to launch a multi-pronged approach when addressing the issue of public health; one that address not just access and quality but also interacts with other markers of community life including poverty, education, water and sanitation, climate vulnerability, discrimination, and political and social rights. Today, we cannot afford to address anything in isolation.
The path forward
As with most development issues at hand, the challenge of universal healthcare is one that is layered and connected to far more than merely the search and acquisition of medical care. It is a fundamental right enshrined in the United Nations Convention on the Rights of the Child. It is a way of life, as seen by the rise in lifestyle diseases around the world today. It is an issue of language, conversation and acceptance, as seen in the increased awareness surrounding mental health. It is a marker of the overall quality of life. It is a reflection of our communities.
For the goal of Universal Health Coverage to be equitable, we must focus on the hardest to reach, the most marginalised. These groups, which often include indigenous peoples, ethnic and sexual minorities, migrants, and persons with disabilities, are amongst the most likely to be excluded from systems of public health. Unless efforts are taken to bring them into the fold, increased investments and expansion of health services will only serve to inadvertently increase disparities.
'Advancing the common good' also comes with additional dividends for society as a whole. Like in the case of Polio, global eradication of an entire disease was possible because of the concerted efforts in bringing the Polio vaccine to every child, in every part of the world. This is the untapped potential of universal health coverage, all stand to benefit, the rich and the poor, if everyone has access to quality health care.
In this light, it would seem the work is cut out for us. Both Central and State governments need to increase their health expenditure, public opinion needs to be shaped in favour of health for all, and health-seeking behaviour in children must be better understood. Lives, livelihoods, and quality of these lives are at stake.
We ought not to wait further.
Dr. Kezevino Aram, President, Shanti Ashram
Ms.Yashasvini Rajeshwar, Independent Consultant, ICPH